Mastering the requirements of today and tomorrow with accelerated CAE processes: the ToolSystem 2022.1
The year is coming to an end and many are now looking forward to Christmas – it is a time for wishes. With the AmpereSoft ToolSystem, we give switchgear planners the gift of being able to carry out their work digitally and conveniently. Every day we work on improvements and new functions for our CAE software. The goal: to make users happy. For example with the new version 2022.1, which is available now.
As usual, the wishes and suggestions of the users were taken into account in the development of the update of our tool system. This allows us to provide them with the best possible tool for their work. ProPlan, our tool for professional detail engineering, as well as the material and service catalogue system MatClass, the QuotationAssistant for calculations and the creation of quotations and the TemperatureCalculator were optimised. The innovations are divided into added functions and measures for improved usability.
Examples of the more user-friendly usability can be found in many places. For example, QuotationAssistant and TemperatureCalculator are now available with leaner context menus and an improved import of XML or Excel files. In MatClass it is now possible to delete several suppliers at the same time and the overview of the classification systems has been improved. ProPlan has also been designed more clearly, which is noticeable in export and import, among other things.
Faster data processing with SQLite
The most important further development is the integration of SQLite into MatClass. This results in improved performance and a noticeably accelerated planning process. The introduction of a more powerful database format is necessary because of the increasing amounts of data that have to be processed in computer-aided engineering today. For example, data standards such as ECLASS Advanced provide the greatest possible level of detail in terms of the possibilities for describing products. On the one hand, this offers many advantages and serves as a basis for Industry 4.0, but on the other hand it creates challenges in handling the data. These can now be mastered with SQLite.
The most striking development in ProPlan is the optimised access to forms. They can be called up directly from the main menu instead of having to be accessed separately as before. Forms such as wire diagrams, terminal diagrams or parts lists are thus available more quickly and easily, which contributes both to ease of use and to speeding up work. In addition, handling has been improved by new sorting and filtering options. In order to always have manually created forms at hand, they can now be set as standard for each form type in the system settings, so that they can also be called up directly in the main menu.
One of the new features of QuotationAssistant is that the price calculation is now even more accurate because it is possible to take into account changing prices, for example due to quantity discounts.
Powerful tool system for future CAE challenges
In addition, many other improvements await the users of ToolSystem 2022.1. In summary, they make the work of planners noticeably easier and at the same time equip our CAE software for future challenges and thus make it future-proof. As always, all changes can be found in the ToolSystem start window under "Update Info".
Interview: Three questions to Stefan Mülhens about the new ToolSystem version
AmpereSoft Managing Director Stefan Mülhens explains in a short interview what goals we are pursuing with the ToolSystem version that has just been launched.
Question: What does it take today to offer a CAE solution that meets the requirements of planners?
Stefan Mülhens: In the constant exchange with our users, the acceleration of the process has recently crystallised more and more as one of the core requirements of Computer Aided Engineering. Correct and reliable circuit diagram generation is expected, the challenge is to be able to realise it even under high time pressure. With version 2022.1 of the ToolSystem, which is now available, we have met this requirement, among others.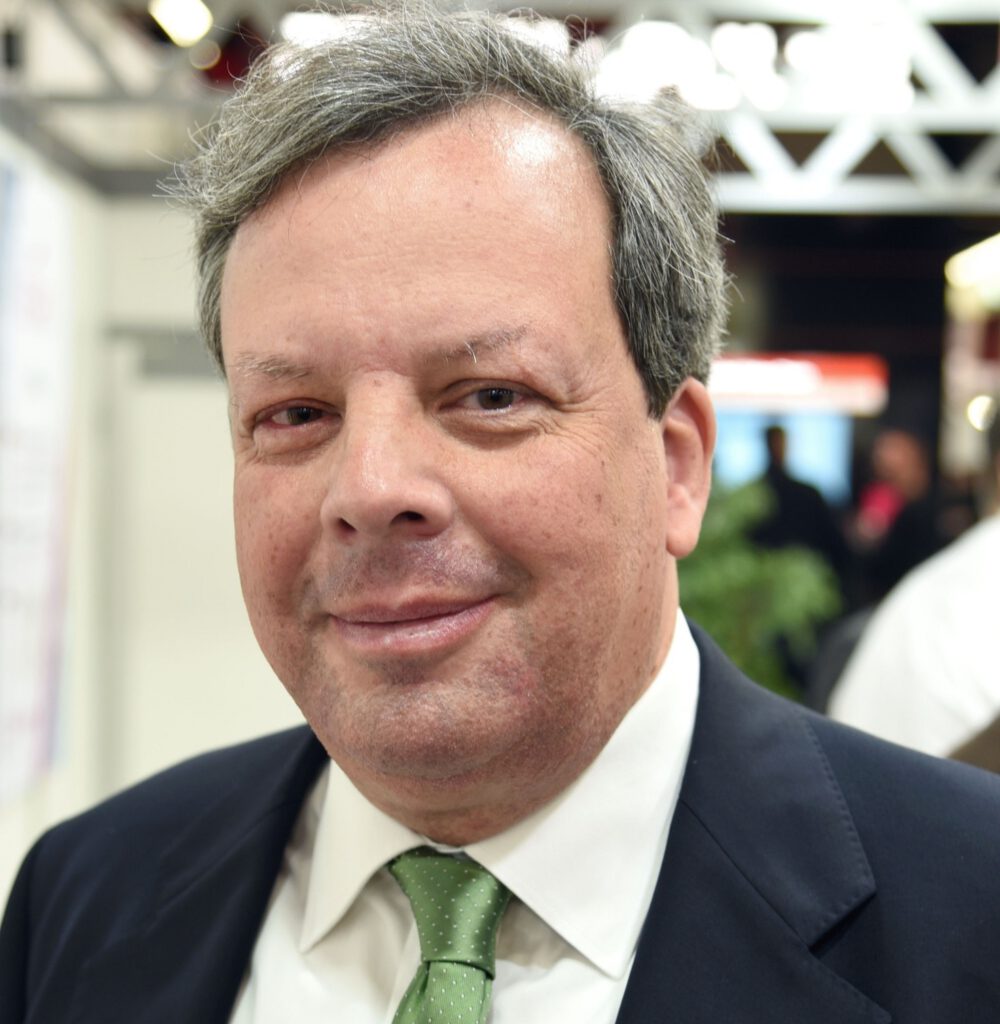 "Correct and reliable circuit diagram generation is expected, the challenge is to be able to realise it even under high time pressure." (Stefan Mülhens, AmpereSoft)
Question: SQLite plays an important role in this. What advantages does this database format offer?
Stefan Mülhens: Because of the masses of data that have to be processed today, the demands on corresponding systems are increasing. In contrast to the Microsoft Access format used before, the new database format is not limited to two gigabytes. Waiting times when handling large amounts of data are thus noticeably reduced. As a side effect, it is no longer necessary to install a driver. Depending on the task, however, Access can also be advantageous. That is why we offer a choice of both database formats; MatClass users are free to decide.
Question: What opportunities are there to get to know the new version?
Stefan Mülhens: During development, we naturally make sure that our tools are intuitive to use. However, with complex applications, such as CAE software, questions can always arise, which our support team is happy to answer. In addition, we offer training courses that are currently held virtually due to the Corona situation. We introduced these last year, a way that has proven itself and become established.